A year ago, a college classmate and I accidentally met at a mall. She was with her one year old son then. We had a little chit chat then bid goodbyes. As I turned my back, I felt intimidated because I compared myself to her. She was wearing a nice dress while I'm wearing a loose shirt, shorts and flip flop. Her postpartum body looks like she has not given birth yet. She looks so happy, sexy momma. As I got home, I looked at myself in the mirror. I looked so old for my age, my 4 year old son then held my hand as he saw tears falling from my eyes. Then a realization strikes me. I had a preconceived notion that I would never have time for ME until my kids got older. Since I had a child, I dedicated my life to them thus I forgot about myself. By then, I don't know how to balance my responsibilities as a mother and wife with a little bit of safe care. I just wanted to serve them, not thinking about myself. But now, I allow myself time to do my make-up, I pick out simple-yet-beautiful outfits, I look younger than my age, and I have ME time. My identity is so much more than just being a mother. I reconnected with someone I thought I had to lose in order to be the best mother possible. It turns out that you can really have it all. Looking back, I can say that I changed a lot! My dear Mommas, I want to share with you my secrets from being old-looking-I-can-do-it-all to young-looking-I-can-balance-it-all Mommy.
Keep moving, Momma!
Even though it seems like you are always on the run, it is important to add exercise to the top of your ever-growing to-do list. Having a healthy body and being physically active improves quality of life and keeps your mind happy, it also sets a good example for your kids. Allow yourself to do at least 15 minutes daily exercise. Even if you don't have equipment to use, you can browse the internet or download apps on your mobile phone so you can start to reach your fitness goals. It is not about doing a crazy work out routine, small and easy things incorporating your daily activities counted. You can go for a walk a few blocks while taking your dogs out or having your child with you on their stroller. Swimming with your kids is also a great way to burn out those fats. Also a simple meditation, stretching out or yoga helps you relax. Or just taking stairs might seem small, but it is an easy way to burn calories.
Set a body goal.
You should eat nutritious and healthy foods in order to achieve a well-balanced and healthy body. You should focus on a diet with a small amount of  grains, plenty of fresh fruits and vegetables, dairy and balanced with protein and carbohydrates. Along with balanced meals, you should drink plenty of fluids, avoid taking sodas or ready-to drink juices. Water and milk are good choices. Try keeping a pitcher of water beside your bed. If you have extra budget, take vitamins and supplements that will help you glow and healthy. To be your best, you should remain healthy in body and mind.
Pamper yourself, you deserve it!
Once in a while, you can retreat. Take a break and allocate me-time on a regular basis. Get a babysitter or hire some help, if possible, you can leave your kids to your family or husband's side. Taking time for yourself to travel to a comforting place or somewhere new can do wonders for your mind. When you are at a place where your body and mind can reflect and rest, it will give a better connection with yourself. If you are lacking in budget, simply having a manicure-pedicure at your favourite salon, doing shopping or window shopping, or having a full body massage helps your body recharge.
Do some emotional/physical clearing work.
Create a to-do list and never-to-do list. Not just for you to balance your time but for you to also weed out all the unnecessary tasks and avoid getting distracted. You can also assign some jobs or divide the tasks between you and your husband. Your relationship takes two to work thus you need the help of your spouse and this Mama, is a thing you should understand. When you take the time and space for yourself, you will find that you have more to give. 
Do not box yourself!
Let's face it! Motherhood is lonely. Even though it gives you purpose in life, children gives you joy and new experiences makes you a wonderful mom, but it makes you feel lonely. That is why you should get connected to your friends, neighbors and relatives aside from your family. Make it a goal to get in touch with other people at least once a month, a coffee date, or pizza dinner, or mall shopping with other people will do. Creating motherhood support is vital. Keep in mind that it takes a village to raise a child, that is why we need other people who can understand what we are going through, other people experiencing similar challenges, someone we can bounce ideas or questions or people that can make you feel less lonely, physically and emotionally and most especially, keeps you sane.
Be spiritually healthy.
Spiritual health creates a balance between physical, psychological and social aspects of motherhood life. Explore and look for a deeper meaning of your being. Ask yourself; Who am I? What is my purpose? Looking for a deeper meaning in your life will help you see that you are in control with your own life. Being aware of this helps you achieve a happy and healthy life. Expressing what's on your mind keeps you sane and maintains a focused mind. Do not overthink, Momma. Most especially, pray for spiritual guidance. Generally, mothers like to live a life with meaning and purpose. When these goals are met, it puts harmony in your life, and the others that surround you, especially your family.
Put your healthcare as your top priority.
Mothering is hard work, it's constant work. It is so easy for us mothers to neglect our health because we care so much for our family. You should schedule annual checkups, mammograms, appropriate tests, pap smear, flu shots, necessary vaccines and vision screening. Also, go to your dentist for a cleaning and annual exam. Never ignore and neglect your body. Your physical and mental well-being contributes to your ability to render loving and proper care to your family. Remember mothers, you cannot take care of your family if you don't feel well.
A well-rested mom is a well-equipped mom.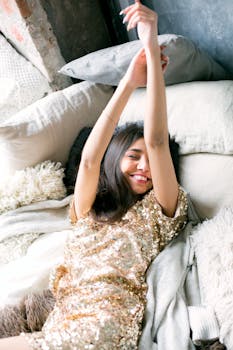 It is not selfish to get an adequate sleep each night. Lack of sleep sometimes sets a bad mood to your environment. It can lead to us nag and shout at our kids and husband. You should establish a relaxing, regular bedtime routine. 
Strengthen your connection to yourself.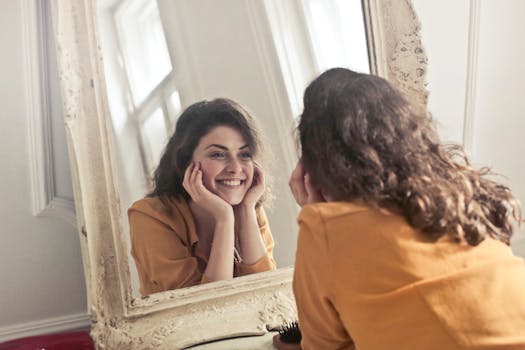 To be connected with others, it is important that we connect to ourselves first. Mom, accept your thoughts and emotions, do not push them away. Even though you want to be a superhero to the eyes of your children, you are still a human. You have feelings and emotions. It will help you let go of stress, feel more grounded and more awake in this crazy world. Though mothers always wanted to do it all on a day as daily routine starts from preparation of breakfast, getting your kids ready for school, cleaning the entire house, paying bills, doing laundry etc. pursue hobbies that will bring you joy and stay alive. Engage in solo activities that will feel you energized and calm such as petting dogs or cats, planting, creating arts, listening to your favourite music or simply baking or cooking. Remember, your kids don't want a perfect mom, they want a happy one.
Whether you are a working-full time mom, working part-time mom, or a full-time stay-at home mom, the daily struggles and challenges of being a mother are the same. Our families always come first thus we tend to forget ourselves. Self care is not that important for us because we want to take care of our husband and kids. But taking time to connect with ourselves is important. Remember, as the saying goes, "We can't pour from an empty cup." As time goes by, we don't just get old, we should grow as individuals, a better person who is capable of balancing life, love and career. Don't forget to take care of yourself because it is as important as taking care of your family. Take care of yourself first, IT IS NEVER BEING SELFISH. Fill yourself up. You are worth it!
Written by: Princes T. Ramos